Trent Adams Properties Custom Home Builder
Winston Salem NC
Imagine Walking Into A Brand New Home That You Designed And Built Just The Way You Want
When someone asks us to build their dream home, we take it as a personal challenge to provide them with an avenue of decision making, regarding cost and value. We offer a series of quality control checks to ensure the best practices are constructed in the correct environment with a no-nonsense warranty. Trent Adams Properties has a team that works very hard. The energy and precision this team brings to the custom home building process makes it a positive experience and a memory to last a lifetime.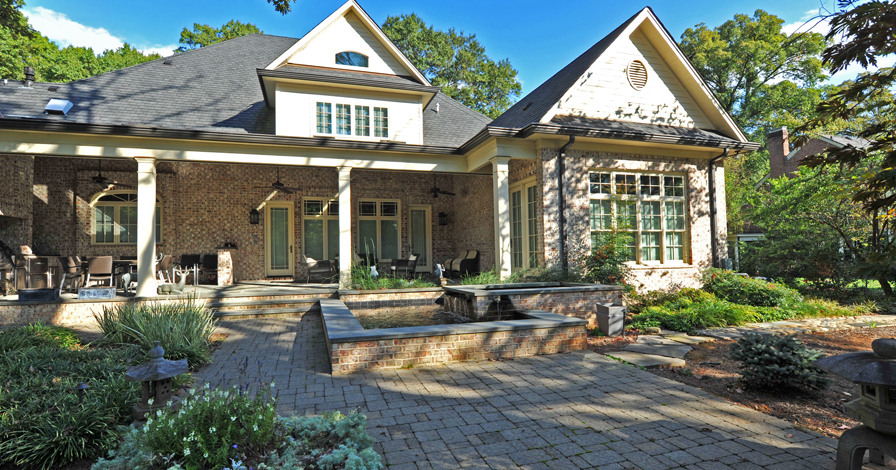 Building the Piedmont for Over 25 Years
Every detail is chosen by you. It might not seem like something you can afford, but chances are, you can. For over 25 years, Trent Adams Properties has been helping buyers like you discover the joy and benefits of owning a home that was built to order.
Angus Ridge
Arbor Place
Brookberry Farms
Buena Vista
Highland Park
Kinderton
Milburn
Pendleton
Everything at the house looks fantastic. Thanks as always for being so responsive!

We are excited to be moving in this coming week, hope I will be ready. Have enjoyed the process and everyone we have worked with.

We just wanted to thank you again for everything. We absolutely love the deck and feel that it's better than it ever could have been without your help! We also felt that you had our best interests in mind, and we really appreciated that throughout the process. You and your crew did an awesome job, and we'd love to do business again in the future.

I just wanted to let you know how much I appreciate in the building experience with you and your crew. It was indeed such fun and you were certainly very pleasant to work with these past many months. I sing your praises to all who ask!

Thank you for building us an awesome retirement home! You and your team are true professionals, and delivered a beautiful and well constructed product. And we actually enjoyed the experience!

We love the new bathroom. Thank you.

We love our new remodeled old home. Your attention to detail and ability to keep the old world charm of our home was wonderful. We will enjoy our home for years to come. Thank you!

We absolutely love our house.  The attention to detail and quality of the work is top notch.  During the whole process, start to finish, we worked very well together and enjoyed it.  The communication was excellent and the end result is a gorgeous house our family could not be any happier with.  Thank you! 

We love our new home. Trent Adams is the best builder in Winston-Salem. He and his team work hard to create, budget, design and build a quality home. The communication and support through the process were so essential. We would recommend Trent Adams properties above any other builder in town.

"We've had good experiences working with Adams Egloff Properties. We bought a speculative home from them in 2001. We hired them to complete an extensive basement finishing project with them in 2002. We looked for land with them for a while before purchasing a 90 year old home. They recently completed a massive addition and renovation to the old home. For 14 years we've relied on their expertise as general contractors to make each of our houses. We highly recommend Adams Egloff Properties."

"We have built two homes with Trent Adams.  He always helped us through the process and made sure we made informed decisions.  Adams Egloff is the best builder in Forsyth County!"

"We are very happy with our new home!  Working with Trent and his staff was a very good experience.  Mark Clarkson is an outstanding foreman!  We highly recommend Adams Egloff!"

"I have been in the construction industry for 40+ years, and working with Trent Adams and Mark Clarkson is the best experience I have ever had.  They were always responsive and went above and beyond what was expected!"